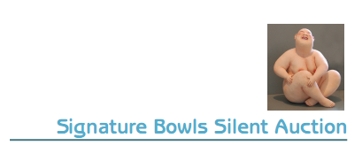 Twenty noted Hawaii artists -- known for works in
printmaking, painting, ceramics, glass, wood, bronze, and
mixed media -- have been invited to create a bowl-themed
work for the Signature Bowl Silent Auction. Learn more about the artists by clicking on the thumbnail images below.
The auction will be on the Third Floor outside Mariposa Restaurant at Neiman Marcus, Ala Moana.
Signature Bowl Coordinator: Mary Mitsuda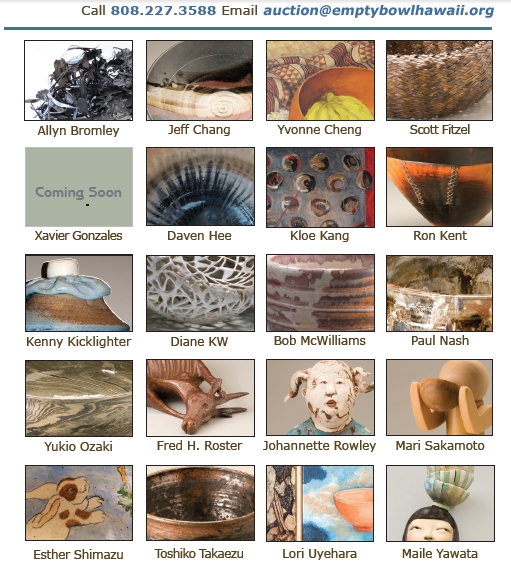 Bids updated on website daily starting March 4

Bidding will close 5pm, March 14

at Neiman Marcus